Custom-made Furniture in Luxembourg
Creative designs for spaces full of charm
Dressing Rooms and Closets: Customize your compartments to your own liking
Do you dream of a spacious dressing room or an ingeniously designed closet? You have come to the right place! Your clothing and garments will all be within sight enabling you to arrange your outfits and store your clothes with ease. At Christophe De Schräiner, we will design the dressing room that you have always envisioned.
Custom-designed Kitchen: For a practical and decorative layout
Versatile and intuitive kitchen design! Christophe De Schräiner is committed to designing the kitchen layout that satisfies your preferences in terms of practicality and decoration. We will customize your kitchen down to the finest details, including cupboards, furniture, drawers, central islands, light fixtures, decorative items and much more.
Home Libraries: An ideal space for optimizing your reading sessions
Here at Christophe De Schräiner, we put all our joinery and carpentry expertise into action with every project! If you wish to set up a reading space or a home library, contact us; we are committed to creating a reading environment conducive to scientific discovery and cultural escape. We offer a wide choice of materials, colors and layout designs.
Shelves, Chests of Drawers, Dressers: A modern-looking solution for storing your belongings
Designed for storage, our shelves, chests of drawers and dressers are custom-made for optimal organization of your space. In addition to their functional role, our storage furniture adds a special charm to your interiors, thanks to their sleek lines and more than perfect finishes. Our storage furniture is suitable for bedrooms, hallways, kitchens and bathrooms.
Bedroom Furniture: For a gorgeous contemporary layout
When it comes to your furniture, we will customize the design, material and size, making for an exceptional result combining both functionality and aesthetics. Whether it is a bedroom, living room, children's room or anything else, we will take the time to understand your needs in order to offer you the best furniture solutions with the utmost efficiency.
Offices: A custom-designed workspace that meets your requirements
Christophe De Schräiner will help create your very own custom office space. We offer you the choice between a modern and contemporary layout, a loft style, a minimalist decorating style, among others! Our craftsmen design and build office rooms that optimize the creative spirit and productivity of your employees.
Are you looking for custom-made furniture?
Request your FREE QUOTE for custom-made furniture!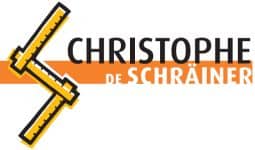 Contact
Christophe de Schräiner S. à r.l.
98, rue de Mersch
L-8181 Kopstal
Luxembourg
Phone : +352 26 32 00 27
Mobile : +352 621 51 63 77
Fax : +352 26 32 04 80
E-mail : christophe@schrainer.lu